From choice of materials to innovative heater technology, every Sun Stream infrared sauna is produced with your health in mind.
Infrared Sauna Bristol - The safest and best quality range of saunas on the market
If you are looking to buy an infrared sauna in Bristol, then you have come to the right place. Sun Stream Infrared Saunas services the United Kingdom nationwide and can help you on your pathway to better health.
Four reasons that make Sun Stream the first choice for infrared saunas in Bristol

Safety
Our innovative heater technology reduces EMF and ELF to industry low levels, making Sun Stream saunas safer than any other brand on the market.

Superior performance
The most complete body coverage of any sauna brand, our heater placement and 360º technology provides greater immersion in radiant heat.

Lifetime warranty
The Sun Stream range comes with a Residential Lifetime Warranty which includes the heaters, electronic control system, cabinet, and even the light bulbs.

Free delivery
We offer free delivery to most major metropolitan centres and regional locations. Please contact us to find out if our free delivery applies to your location.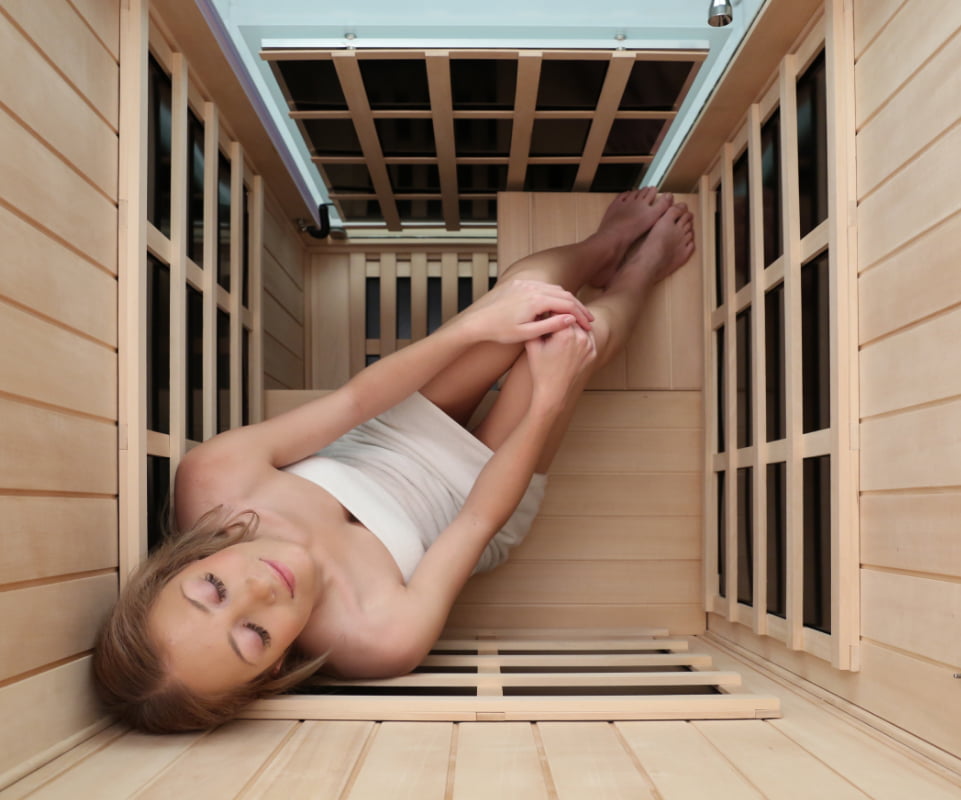 Why choose an infrared sauna?
An infrared sauna emits a band of light we perceive as heat. Infrared is not only safe but also highly beneficial to our bodies on a cellular level. Health professionals have used infrared heat lamps for decades to treat muscle and joint problems. The health benefits can include:
Relief from aches, muscle pain and arthritis

Fever therapy for colds and Flus

Improved immune system

Detoxification

Improved blood circulation and oxidation

Aids weight loss

Skin rejuvenation

Cardiovascular health and improved blood pressure
Not sure which sauna is right for you?
We know choosing a sauna can be a big decision, and something that can take a lot of time to research, that's why we're offering to do all the hard work for you.
Simply let us know which Sun Stream sauna you're interested in and the competitor's product you'd like to compare it against, and we'll do our best to send you an impartial evaluation of the two models.
Compare brands
Infrared Saunas for Commercial use in Bristol
Need an Infrared Sauna for your business? With commercial partners all over United Kingdom, we can provide you the right product and support to get a great ROI in a matter of months. Integrating infrared sauna therapy into your business will be the best investment you can make!
Certified for all day operation*
Commercial grade construction
Low running costs
Easy maintenance
After sales support
Promotion on social media
Listing on our website
Contact us and speak to one of our specialists.
*Some conditions apply, please contact us for further information.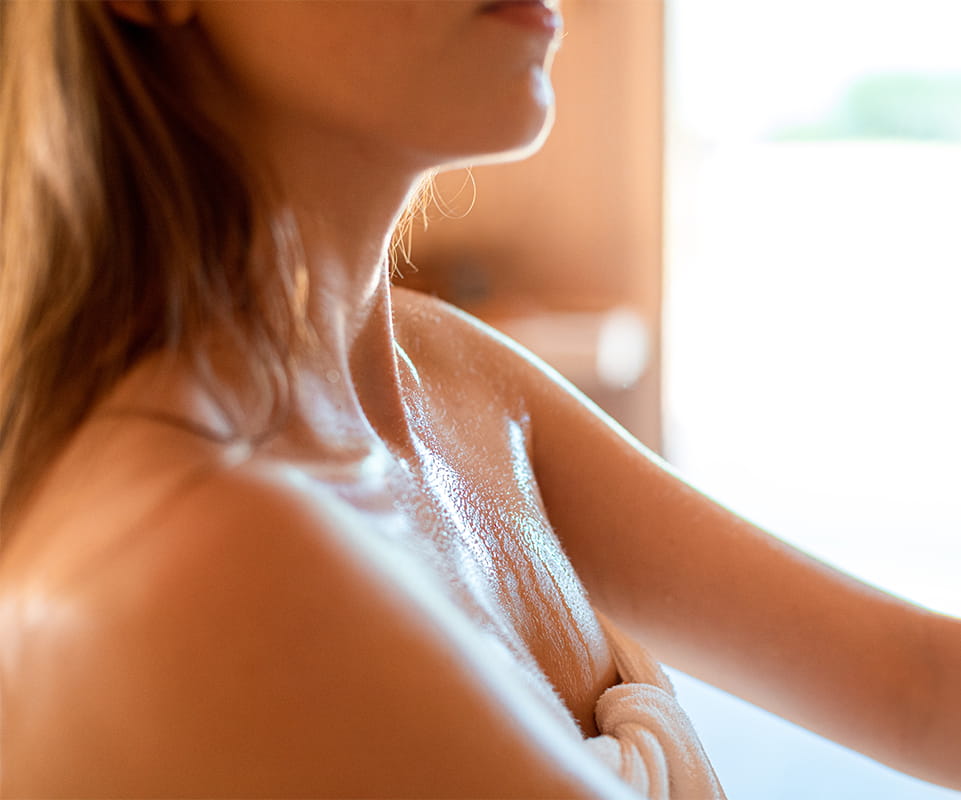 Highest Quality Safest Infrared Saunas for Sale in Bristol
At Sun Stream Infrared Saunas United Kingdom we firmly believe that we have the highest performing and safest Infrared saunas for sale in Bristol.
Searching for a sauna in Bristol?
Established in 1999, Sun Stream Saunas has always shown a commitment to improving your health and wellbeing. Designed with safety in mind, when they use Sun Stream's saunas, Bristol locals know there will be no toxic glues or harmful materials.
Ultra-low EMF nano-carbon heaters with virtually no EMF emissions
The industry's lowest electric fields (ELF)
Evolve 360-degree infrared body coverage
Superior heater positioning to induce a faster and heavier sweat
No cloth covers on heaters to block radiant heat
100% hypoallergenic hardwood Basswood construction
Constructed with non-toxic food safe glue
Recommended by doctors
Lifetime warranty
Finding a high-quality infrared sauna in Bristol can be a difficult process, so if you have any questions, please don't hesitate to consult with us or otherwise take advantage of our brand comparison service. We are happy to help with all of your infrared sauna questions.
When they use our saunas Bristol customers can experience better health
The proven health benefits related to regular infrared sauna use are significant, and include detoxification, cardiovascular and fitness benefits, decreased pain and inflammation, longevity, cognitive and mental health benefits, skin benefits, immune system benefits and resistance to infection. When they use one of Sun Stream's saunas Bristol locals can begin to experience the health benefits straight away.
Heat therapy and sauna use has been shown to improve immunity and increase our resistance to viral infections. When our cells are exposed to heat, they increase their levels of proteins called heat shock proteins, which increase the cells' resistance to several sorts of stressors including heat, low oxygen, oxidative stress, toxicant exposure, and infection. Infrared sauna users, therefore, have a reduced risk of contracting pneumonia and other respiratory diseases.
Find out how to order a Sun Stream sauna in Bristol
If you're wondering whether you'll benefit from purchasing one of our models for your home, the answer is a resounding yes. These are the saunas Bristol locals love to come home to, and many wellness experts use these themselves and can't stop talking about how great our high-quality saunas are. You just need to check the many reviews to see how satisfied our customers are.
So, how do you buy a Sun Stream infrared sauna in Bristol? With free delivery to major UK mainland locations, you can get your sauna delivered to your home within 7 – 10 days. It doesn't get much easier than that. Simply request our pricing, send us a message, or call us on 0800 86 11 841 to talk with one of our sales members.