From choice of materials to innovative heater technology, every Sun Stream infrared sauna is produced with your health in mind.
Infrared Sauna London- The safest and best quality range of infrared saunas on the market
If you are looking to buy an infrared sauna in London, then you have come to the right place. Sun Stream Infrared Saunas services the UK including free delivery to London even if we have to deliver in a van due to congestion, and can help you on your pathway to better health.
At Sun Stream Infrared Saunas UK, we firmly believe that we have the safe and high performing infrared saunas London customers can rely on.
Experience a Sun Stream Infrared Sauna in London.
Why not try before you buy? Simply contact the below location(s) to make an appointment.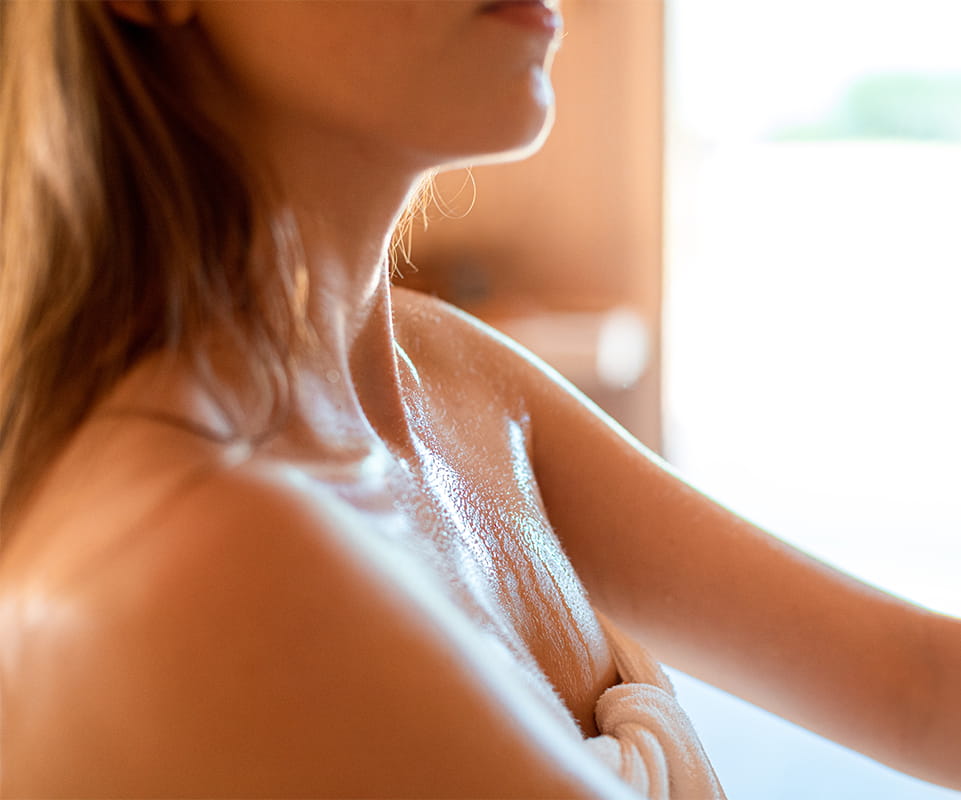 Four reasons that make Sun Stream the first choice for infrared saunas in London.

Safety
Our innovative heater technology reduces EMF and ELF to industry low levels, making Sun Stream saunas safer than any other brand on the market.

Superior performance
The most complete body coverage of any sauna brand, our heater placement and 360º technology provides greater immersion in radiant heat.

Lifetime warranty
The Sun Stream range comes with a Residential Lifetime Warranty which includes the heaters, electronic control system, cabinet, and even the light bulbs.

Free delivery
We offer free delivery to most major metropolitan centres and regional locations. Please contact us to find out if our free delivery applies to your location.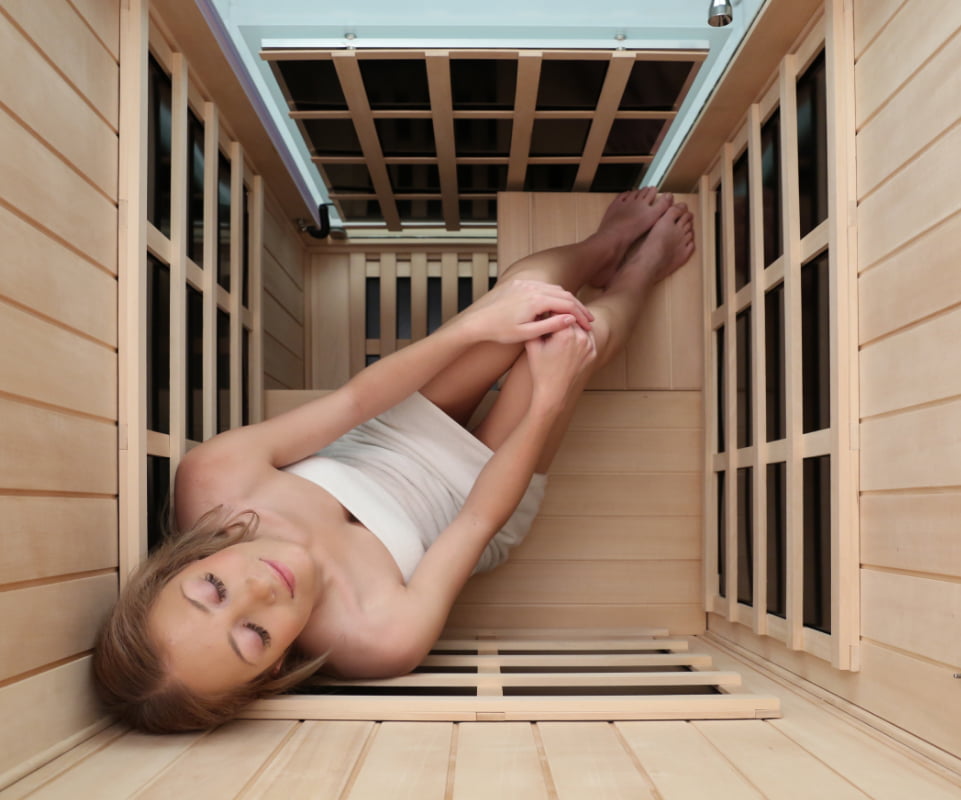 Why choose an infrared sauna?
An infrared sauna emits a band of light we perceive as heat. Infrared is not only safe but also highly beneficial to our bodies on a cellular level. Health professionals have used infrared heat lamps for decades to treat muscle and joint problems. The health benefits can include:
Relief from aches, muscle pain and arthritis

Fever therapy for colds and Flus

Improved immune system

Detoxification

Improved blood circulation and oxidation

Aids weight loss

Skin rejuvenation

Cardiovascular health and improved blood pressure
Not sure which sauna is right for you?
We know choosing a sauna can be a big decision, and something that can take a lot of time to research, that's why we're offering to do all the hard work for you.
Simply let us know which Sun Stream sauna you're interested in and the competitor's product you'd like to compare it against, and we'll do our best to send you an impartial evaluation of the two models.
Compare brands
"*" indicates required fields
The infrared saunas London locals rely on
Established in 1999, Sun Stream Saunas has always been totally committed to improving your health and wellbeing. With your safety in mind, all of our saunas feature our ultra-low EMF carbon heater technology and zero VOC construction through the use of food-safe glue and hypoallergenic solid wood construction. Guaranteed to be the best performing and safest saunas for sale in London.
With our home infrared saunas London locals can sweat their way to better health
Install an infrared sauna in your London home and feel the amazing benefits of absorbing far infrared radiant heat resulting in a deep, detoxifying sweat. Stimulated by the radiant heat, blood flow is increased, the pores are opened, and wastes such as lactic acid are excreted, producing a cleansing or detoxifying effect. An infrared sauna is usually taken to alleviate aches and pains after exercise and to bring relief from allergies, colds, and arthritic pain. Infrared sauna enthusiasts say that it creates a sense of wellbeing, a sensation of lightness, and cleanliness. Many people enjoy a sauna at the end of the day for its relaxing and sedative effect. Others find that alternating between hot and cold is invigorating and thus prefer it during the day. Whatever their reasons for wanting to try one of our Sun Stream saunas, London customers can start experiencing the health benefits of a commercial quality sauna in their own home.
Choose the sauna in London that's trusted by experts
Are you ready to sit back and relax in your very own infrared sauna? Many health experts use these themselves, and this fact helps us to appreciate that they must be highly beneficial to our bodies. Now, many people are installing them in their own homes so that they can avoid the costs associated with a trip to the local health spot in favour of relaxing at home. If you're unsure if a sauna is the right decision for you, read the reviews written by wellness industry experts to ascertain why these are becoming so popular. Of course, if you are considering installing your own home sauna in London, then our expert team will be happy to answer your questions and to help you find the far infrared sauna that's right for you.
Find out more about setting up your own home sauna in London
Even if you're not so great with assembling things, you can set up this sauna for yourself without the use of power tools and special equipment. It takes around 30 – 90 minutes or so to put it together, and then you'll have your very own detoxing room at home. Our affordable prices ensure that this is available to anyone who wants their London home to feel the warmth of summer all year long.
So, how can you order one of our quality Sun Stream saunas? London locals can get in touch with the Sun Stream team for a full price list and further details regarding any of our infrared saunas. With our main office located in London, simply send us an email or call us on 0800 86 11 841 to talk with one of our sales staff.